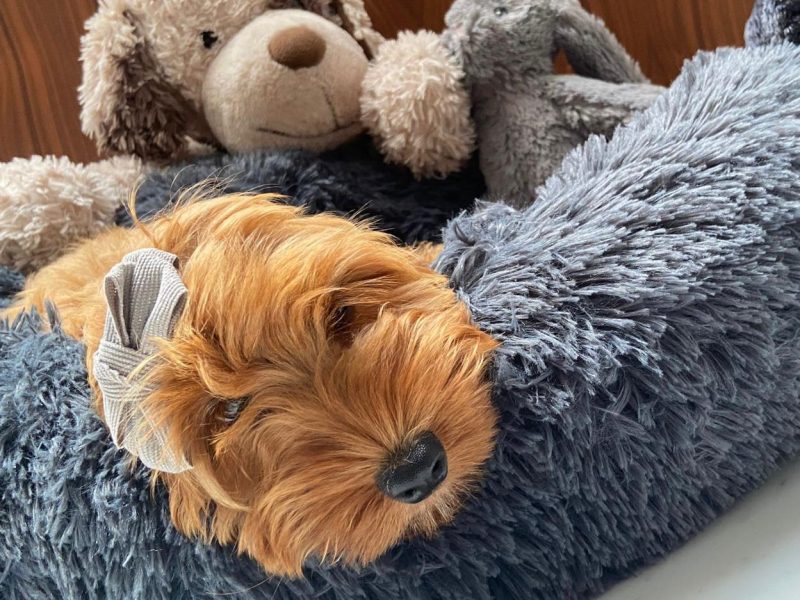 English
NEWS: PUPPIES of Cockapoo are BORN! THEY ARE VISITABLE AND BOOKABLE AT THE KENNEL PLACED IN FREGONA (TV), BY APPOINTMENT. THEY WILL BE READY TO leave our kennel FROM first days of july FOR ITALY, FROM mid august FOR THE FOREIGN COUNTRIES.
Pictures of the poodle Father and Cocker Mothers you can find soon in the Italian version. Soon we will provide to publish also pictures of puppies available and all info about their future weight and definitive color.
Info about our kennel
We are breeders from years, but we have been started breeding this Hybrid Dog 4 years ago. After the first 2 litters of Cockapoo we had choose to increase the future mothers in the kennel, because we understand that this kind of dog could be a real opportunity fro owners to have a perfect companion of life. In this moment we have 12 female of English Cocker Spaniel, in different colours (red, red with white spots, orange and white, and new in our programm chocolate and white) so we have in plan to have around 10 litters during the all the year.
About puppies
Our Cockapoo puppies are for mosts in fawn color, dark or light like apricot, and sometimes black. We will have also other colors in future, like chocolate/brown. They come from well balanced parents, that have all genetic tests of health and purebred.
They are microchipped in young age (between 30 and 40 days from the birth) and controlled all the days one by one, for understand their nature and be sure for their health. Before leaving our breeding center they will have not less then 3 vaccine and deworming, depending from the age. For abroad passport, rabisin vaccine and health certificate for export. If outside of the EU community and if request by the country of destination, also the antibody test for rabies.
All visitor are accepted with an appointment, we have dogs in Polpenazze del Garda (BS), see the WEBSITE and also some in Fregona (TV).
We have also experience about selling abroad, after having check the future owner references for the puppy. In the last 4 years we have already sold Cockapoo in Switzerland, Malta, Croatia, Slovenia, France and Estonia, and other kind of puppies also in countries UE and extra UE.
If you need more informations contact Adelaide to +393357216724, better before with whats app.